MVI Solutions is a team of super bright professionals who are all veterans of the Information Technology industry. We bring the perfect mix of web technologies, best practices and cutting-edge techniques to your new or developing business.
Trusted By Partners
MVI Solutions - Florida
MVI Solutions is a team of super bright professionals who are all veterans of the Information Technology industry. We bring the perfect mix of web technologies, best practices and cutting-edge techniques to your new or developing business.
Our award-winning team has more than 75 years of combined web services experience. Our team of experts takes care of every aspect of your project from start to finish, and we are always available so that you can always conveniently contact someone on our team to discuss your ideas and company.
We have hand-picked our experts so that we can offer you a staff made up of the brightest, most educated professionals. At the same time, we carefully screened our team so that each staff member is able to provide real results - not just academic credentials.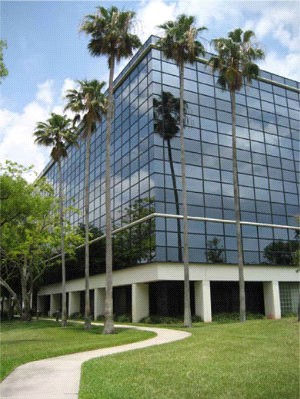 We Are Consultants, Project Managers, Server Administrators
We Are Webmasters, Marketers, Google Partners, IT Consultants
With 20+ Years of Knowledge Assisting Customers
In May 2014 we expanded our technical staff by opening a new office overseas. The search for the superior technical skills leads us to Saif Mahmud an experienced and highly qualified technical lead for this operation. The office is operative and being staffed to handle all MVI new technical needs in the future. This office will combine the project management expertise and technical skills to provide true development scalability and cost-efficiency to our customers. The development process is based on agile SCRUM principles focused on producing the highest quality QA.
Our software teams help our customers build customized software – everything from the web to desktop to enterprise to mobile and beyond. We adopt the most relevant, advanced technologies to deliver a full range of software development and QA services. We provide Western quality at Bangladesh cost in software engineering services.
We hire only the best. Our culture helps us retain our talents and our skill development programs ensure that we are always on the top of recent developments. Whether they are in mobile application development or building web apps or custom desktop tools, our clients get top professionals working for them. We have wide experience both in development platforms and business domains.
Great design and development go nowhere without great quality. Our integrated quality assurance approach incorporates aspects of agile and lean development with the stability and reliability of traditional SQA process. We believe software quality assurance is only possible with a mixed set of procedures which should involve all members of the team collaborating with a dedicated team of SQA professionals.

MVI has received an award for Excellence in IT Leadership, awarded by IT Florida a public-private partnership that assists the state's Congressional Delegation, the Governor, the Legislature, and other similar public policy and economic development organizations.
Media Vue Inc. or MVI Solutions is a Technology Company based out of Ft Lauderdale, Florida since 1998. We are dedicated to providing technology solutions to diverse businesses having worked on 4,000 + projects. We specialize in providing technology support, consultation, application development, 3rd party software and database integration, internet design, development, and marketing.
We are a collection of enthusiastic professionals with expertise in the creation, marketing, maintenance and housing of high-end software applications. Our company is divided into 3 core divisions; Development, Hosting and Marketing. Each department within our organization works closely with each other in order to provide a complete solution to our customers.
Located in South Florida in the city of Ft. Lauderdale, Infinite Acuity is the consulting division of MVI Solutions that focuses on software integration. We realized through years of developing and managing projects that many companies are looking to share data between two pieces of software either via direct integration or middleware. Furthermore, companies need direction and guidance as to the best way to integrate their disparate software.
Employ Marketing Expertise that Drives the Finest Possible Results
The search results world gets more competitive each day; only the best will survive and grow. To win you need the best and most skilled, experienced, SEO experts on your team. MVI's staff of search engine optimization professionals doesn't just think differently, we are the "go to" staff for the toughest assignments in the industry and we deliver.
Your search marketing budget must yield maximum ROI, with solid, measurable business growth, else your company loses valuable time. We have been searching engine optimization and marketing experts that execute with a mindset that we prosper only if our client's win. Our thought leadership and track record of results propelled MVI to become the most experienced SEO centric search engine marketing company in the World, led by industry experts to give you superior search engine optimization and search marketing results in a unique way to help you grow your business and bring you confidence that you have a qualified staff working on your needs.
As a team of SEO and Search Marketing experts, we focus where the future of search is, not where it has been. Eight years ago anyone could put up a page and drive rankings. Then, a few years later, best practice shifted to a combination composed largely of metadata and solid content with links. Today, while great content, precise metadata and the right links matter, they do not rival the importance of social media marketing and data drove results on how to improve.
What remains clear is that the future of white hat SEO has truly become far more sophisticated. This means the days of anyone performing search engine optimization and driving results has become infinitely more difficult. Today, strategic knowledge backed by solid programming skills and a deep understanding of web analytics are necessary to succeed. As Google and now Bing continues to invest and innovate to take their technology to a higher level, so must your search engine marketing company.
MVI has invested heavily into research, development and domain drove technology and employs the best young minds in the industry, plus seasoned leaders to ensure we deliver superior results, no matter if you are a small, medium or Fortune 1000 Company. Here are some of the words clients use to describe our services: "Elevated Presentation." "A dedicated force of SEO Experts." "Authoritative". "Extreme Deliberation" "Trustworthy ROI results."
We use our ethics and powerful drive in doing whatever it takes to help you win. We back up every decision with data that we present as an open book approach to honesty, reliability and a clear-cut expertise that drives the finest possible potential prospects to your website.
Our awards and recognitions
Certificate of Excellence
Certification of Project Management
Certificate of IT Service Management
MVI Client Received Newsweek Award
MVI Client Received US News Award
Recent Articles
Resource Library