Faster E-Commerce and Enterprise Mobile
Beautiful Google AMP Development
With Google AMP for E-commerce
Increase Mobile Conversions
Why should you care for AMP
Google AMP is a natural fit for online retailers because faster-loading pages increase mobile conversions. And the results are remarkable. MVI customers see revenue increases, higher conversion rates and better performance across all user engagement metrics.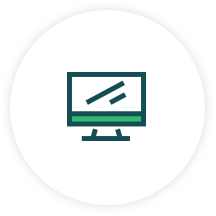 As the adage goes: Seeing is believing. Check out this comparison video that pits a Google AMP page against its mobile counterpart.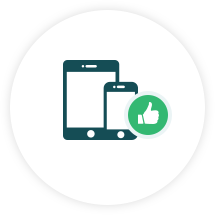 When it comes to speed, nothing comes close to AMP.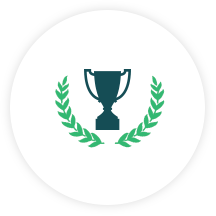 Simulated over a 3G connection
_
Accelerated Mobile Pages done right
Don't settle for a generic, pre-fabricated AMP page. If you undermine the experience – compromising both design and performance – AMP pages backfire, turning away users. Our turnkey platform eliminates the guesswork and delivers a back-end and front-end solution that makes integration simple and the results ideal.

VALIDATED
Guaranteed validation, even as AMP specifications are updated

SYNCHRONIZED
AMPs automatically remain in sync with the canonical page

UNIVERSAL
Convert any website/CMS — no matter how complex or how it's built — into stunning Google AMPs

AD ENABLED
Integrate your ad networks to ensure page monetization

POWERFUL
Instantly transcode large volumes of pages, we don't care if it's just one page or 50,000

DYNAMIC
When a new product is launched or changes are made to the desktop, our platform instantly creates and serves a new AMP to Google

COMPLIANT
Removal of JavaScript and non-AMP compliant HTML and CSS, along with minimalization and compression of AMP assets

RELIABLE
Using redundant CDNs, our system manages the cache and purging

OPTIMIZED
AMPs are pre-rendered and pre-cached for the fastest possible load time

Mobile Responsive Website