Cloud adoption keeps growing at a quick pace, allowing businesses such as yours to profit from robust data backup capacities, greater scalability, increased cooperation between places, and much more.
Cloud Migration Services
_
Why Migrate To The Cloud?
Across all industries, discussion of migration to cloud services have become commonplace. In fact, it is one of the first considerations when discussing IT cost reduction. While cost savings, speed of deployment and scalability top the list of business motivations, an increasing number of enterprises also view cloud computing as a key enabler of business transformation – one that can help improve customer engagement, forge new partnerships and drive competitive advantage while ensuring compliance with standards and future-proofing solutions.
However, the migration of applications to cloud computing must be done in a strategic and methodical manner. Existing enterprise applications must be thoroughly assessed to determine which workloads can benefit most from early migration to the cloud. Cloud customers must take into account the costs of migration, the potential need for application redesign, longevity, performance and availability, security and privacy requirements, the selection of locations, and other potential regulatory requirements. Moreover, the relative importance of these considerations may vary over time, and users should think of them over the long term.
Enables your company to scale space and bandwidth as needed.
Reduces reliance on hardware, eliminating time-consuming updates and relieving strain on IT.
Increased cooperation permits teams to share documents and communicate with anywhere.
Accessibility to enterprise-class technology at reduced prices via a pay-as-you-go pricing model.
Presents more efficient data backup and retrieval, even with missing apparatus.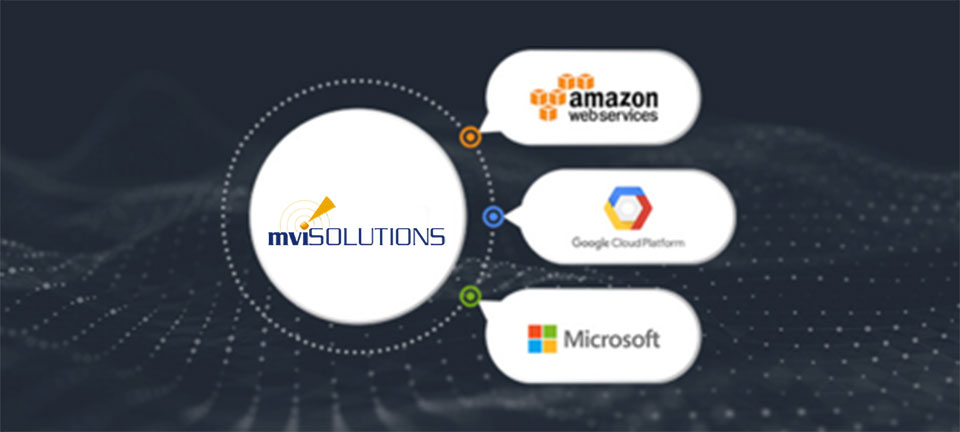 Let Us Help You To Make A
Migration To The Cloud Today.
Now that you have resolved to try the cloud, then you'll need to opt for the cloud computing service model that you want to deploy it in. These are the most Frequent support models:
IaaS: Infrastructure as a Service (e.g. AWS, Azure, Google Cloud Platform, Alibaba Cloud).
PaaS: Platform as a Service (e.g. AWS Elastic Beanstalk, Heroku, Google App Engine, Engine Yard).
SaaS: Software as a Service (e.g. Google G Suite, Office 365, Salesforce, NetSuite).
This is where you are going to have to make an important choice.
IaaS is most effective for companies that don't mind hosting their software from third-party data centers but rather would prefer to outsource the maintenance of their physical infrastructure to concentrate more completely on creating, deployment, and monitoring.
But if you prefer your software to be mobile, you might wish to simply drop your code on a strong PaaS platform that provides a complete (and invisible) infrastructure environment. Adopting a PaaS alternative will also lower your ready to advertise timings — because PaaS will be preloaded with a lot of the runtime required software — you only need to deploy the upper most layer of your program, in some cases only the program binaries.
SaaS is a shipping model through which centrally hosted productivity applications is licensed on a subscription basis.

01
Research and Evaluation
Collect application info on the live system, assess on-premises tools, streamline business processes and mutually-dependent relationships, and program information migration into AWS, GCP or Azure cloud.
02
Planning and Designing
Plan migration policies, decide the product portfolio and migration strategies, and formulate a detailed strategy for migrating solutions into the cloud centered on your business objectives and vision.
03
Migration Implementation
Cloud service providers like AWS, GCP, Azure supplies multiple strong and flexible migration applications. It combines extensive industry migration expertise of MVI Solutions and plans that will assist you migrate your solutions only and economically, with minimal negative effect on services.
04
Optimization
Use well-proven methods to alter the software migrated into the cloud, track and optimize their settings, and enhance safety, functionality, and reliability, meeting clients' expectations of return on investment (ROI).
_
Important Strategies for Cloud Migration
Here are two approaches that Will Allow You to move part of a Whole system into the cloud without interrupting the present business:
"Pick up it at once and proceed into the cloud" Approach.
Pros:
Shrinking IT infrastructure footprint: Applying this approach for particular program types, you need to worry less about the IT infrastructure.
Concentrate on Other Important Resources: Using this strategy, you'll have the ability to concentrate on your heart and identifying tools to be ahead of the contest.
Cons:
May Not Have the Ability to take instant advantage of scalability and elasticity of the cloud
#2 "Hybrid Migration" Approach
Pros:
Low-risk strategy to the migration of software to cloud.
Parts could be transferred along with optimized one at one time.
Reduced probability of unexpected behavior after migration.
Cons:
Time-consuming.
Competition is fierce, and if companies fall behind their opponents they may be immediately forgotten, which makes it nearly impossible to grab.
That is the reason our end-to-end migration experts will help you future-proof your own small business, supplying you with a smooth transition out of the onsite computers into the cloud, or even from 1 cloud environment to another, with minimal downtime, zero information loss, and all within budget.
Contemplating some sections of a program and transferring them into the cloud when leaving other areas of the program set up. Ideal for big systems between several programs.
Talk to our experts to analyze your needs or managed aws, and we will handle the rest of the things for you!