Target Social Media To Grow Your E-commerce Business

We provide a complete turn-key service, that will Grow your website traffic by
Posting 15-20 products cards DAILY
Product cards will display as much as permitted (Images, Inbound links, Description, price & Buy Now Buttons)
Data is harvested from your product inventory on your website
Improve your products search ranking by
Increasing the number and quality inbound links
Create Structure data for Search Engine bots
Create Social Meta Tags
Track and analyze the results by
Installing or upgrading your Google Analytics
Install or upgrade your Google Webmaster services
Track and report post links Daily weekly or monthly
Track and report growth of inbound links monthly
Track and report Conversions from social media sectors monthly
The application is set up and monitored by our staff. The only program limitations are those as provided by the social media host.
We program the attributes to display on the social media sites listed below. We provide support hours to change attributes by contract.
Social Media Sites Include but are not limited to- Google Plus, Pinterest, Facebook, Twitter, Tumbler, RSS, Instagram, Linkedin, Reddit etc.
New research from Google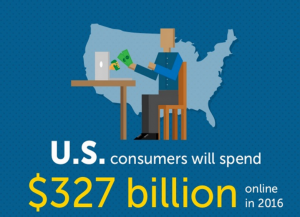 Shows that social media is very much an awareness-building vehicle, and less purchase-driving tactic. All the online performance studied by Google finds social media is the second, (after PPC clicks) to average U.S. consumer's purchase path.
Given the great stickiness of social networks (particularly Facebook and Pinterest), it is probable that part of the issue with social e-commerce is one of session disruption, whereby consumers don't want to leave the intuitive comforts of their social network by clicking a link and going shopping online, but would rather store the awareness of the deal in their head and visit the website later, when they are less ensconced in social media bliss. This, of course, would culminate in a website visit from the direct source, with no credit accrued to the ignition source of social.
Certainly, on facts presented, the data looks depressing for social media as a revenue producer. But I refuse to believe that all the posting, sharing, and liking isn't at least contributing to E-commerce traffic and sales, considering that we spend more time on social media than on web browsing and emailing combined.
To prove we are correct we install the Assisted Conversions feature of Google Analytics to better collect the data to understand the totality of the purchase funnel and complex interplay between the array of social media effectiveness.