Mobile Application Development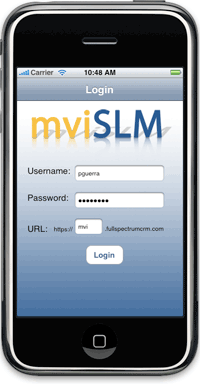 iPhone / iOS APP Development
The iPhone has revolutionized mobile computing and Internet browsing. Whether you need an iPhone compatible module for your existing website or you're looking to create a fully-integrated iPhone application, Infinite Acuity will provide you with the guidance and resources needed to become a success.
Utilizing the iPhone SDK, including Foundation Framework, Cocoa Touch, UI Kit and Objective-C, Infinite Acuity can develop the iPhone application you need to bring you into the world of iPhone.
Infinite Acuity is soon to release an iPhone module for their parent company's (MVI Solutions) mviSLM sales lead manager. The new iPhone application will allow MVI Solutions' account managers to quickly and easily access vital account information about their client's wherever they are. Furthermore, users will be able to access their event calendar, manage their leads and view their contacts. Users can also update lead and contact information directly from the iPhone thus allowing for instant updates on leads as they are handled out in the field.
Upon completion of the mviSLM iPhone application, Infinite Acuity is set to begin work on a similar iPhone module for the SugarCRM. This will be created as a Sugar module that can be purchased via the AppStore and installed on a user's iPhone. Once installed, the user will be able to use the SugarCRM iPhone application to access their accounts, contacts, leads and more.
Contact us now or call us directly at 954-491-9969 to learn more about how Infinite Acuity can create your iPhone application.
MVI solutions has been collaborating with companies from the Fortune 500 space, as well as startups that are building momentum. We are staffed with experienced team of developers who know how to utilize Swift, Objective-C, C++, Java and Scala. We build and maintain in-house libraries of code that embody our best practice approaches to app design, saving development time and cost. If you have an idea for an iOS app or want to know how your team could benefit from partnering with our experienced iOS team, click here.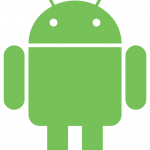 Android APP Development
MVI solutions team of Android app developers have partnered with both startups, as well as established Fortune 500 companies from e-commerce and to healthcare. When it comes to developing successful Android apps, we utilize a superior team to develop any APP and we are experts in languages like Java, Kotlin, C++, Python, Xamarin and others. If you're interested to learn more about Android app development and how your team could benefit from partnering with our team here at MVI solution, click here.