If you are a shopping cart competing for market share you need the exposure that Google shopping can provide- Let MVI show you how to increase your sales?


Google Shopping
Google Shopping feed management begins with your website products uploaded into a feed, which will include specific product details such as title, description, price, URL, image URL, product category and additional attributes. The success of your Google Shopping and PLA campaigns starts with a comprehensive and accurate data feed that is optimized by incorporating all necessary attributes and delivered on a regular basis. MVI has vast experience in Google Shopping feed software, we begin any development with your product data feed to ensure that the data submitted to Google is accurate and contains relevant product information for both Google Shopping and Product Listing Ads.
Google Shopping traffic is driven by Google's Product Listing Ads called PLA's which are image driven product advertisements that include basic information such as title, price and merchant name. The PLA's were unique to Google but other competitors have created similar feed PLA's and promote specific item ads on Google search results pages when relevant.
Why use Google Shopping
Because it is where your buyers shop! The graph below shows the growth since 2011 below when google starting pushing Google shopping


Graph
Black Friday – Millions will take part in Black Friday deals this Friday and many of these shoppers will have their smartphone in hand. Google updated their mobile search results to help make your day successful. Google announced that Google Shopping results have been improved with new mobile features.
When you use your mobile phone to find products, with Google as the search engine, you will discover there is more detailed information than what was previously provided. Details include local store availability, 360-degree viewing of some products, reviews, and related products.
I enjoy purchasing items at local retail locations where I can get my hands on products, but I still always first conduct a search on my smartphone to check reviews and pricing. Google stated its data shows that nearly 50 percent of 25-34 year-olds use their phone to shop online while standing in line at a store.
Google Shopping remains to be a widely untapped platform and can produce fantastic profits for online B2C sellers. Based on a pay-per-click model, you can display individual products on Google's search results and only pay when someone visits your website after clicking on your product image.
Google shopping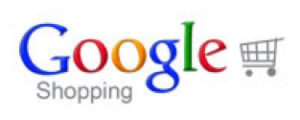 The beauty of Google Shopping ads is that you can actually see the products instead of having a small uninspiring text with a limited number of characters. As you only "pay-per-click" with Google Shopping ads people can freely browse products they may wish to buy and only cost advertisers when they like the look of a certain product.
We have seen a 34% increase in conversion rates on Google Shopping for our clients compared to Google Search Ads and, impressively, around an 18% lower cost-per-conversion. With higher conversion rates and lower costs than traditional Google search advertising, it's a win-win for advertisers.