About MVI Solutions: A Google Partner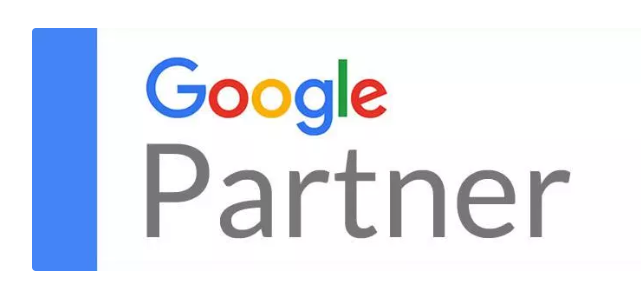 Google Partners is Google's program for advertising agencies, digital marketing professionals, and other online consultants who manage AdWords accounts, develop website to succeed in all aspects of the Internet world.  Our Partner badge, which signifies that we have multiple employees certified in Google Apps.  We display the badge on footer of each page, and we link the badge directly to our Partner page.
MVI earned the Google Partner badge by taking tests to achieve the badge.  To maintain the badge we must have minimum number of clients,  volume of business, providing leads to our clients, client revenue growth, and sustained and grown its client base.
We have earned multiple specialization badges, each badge display our specific product expertise to help win business and differentiate our clients in the market. Companies who have earned Partner status have access to additional events, trainings, and special assistance. As Google Partner, we are well -versed in all things related to Google product line and particularly Adwords, Shopping, Video, Display and Analytics.  Being a Google Partner means that we deliver quality customer service, offer a competitive advantage to clients, and have received training to help grow businesses online. Some specific advantages of working with a Google Partner below:
As Google Partner we have  employees whom have studied and passed the tests from Google. Google ensures that these certifications are current and that the company or agency meets Google's standards for account management best practices.
Google Partners must be well-versed in all the features and use them in a way that is profits their clients. Our staff members are required to master the use of negative keywords, site links inside of ads, ad extensions, phrase match keywords, split testing with AdWords, broad match modified keywords, ad scheduling, and more.
Google Partners have access to Google's beta features. When Google has developed a new feature or application, its partners can test and use this feature up to a year or more before it is available to the general public.
Google Partners with a large ad spend have their own Google Agency Team that they can contact without waiting in line any time a client has an issue.
In order to maintain Google Partner status, agency team members must take certification exams in AdWords Fundamentals, Search, Display, Shopping, Video, and Mobile Advertising. Partners staff may attend free training sessions to keep up with the latest practices, so you'll know that your agency is keeping up with newest strategies.
Google Adwords Partners are required to show they are employing best practices. This may include actively doing split testing on ads to attract the greatest volume of customers to a client's site and ensuring that there are multiple ads per campaign group with different keywords and messaging. Google encourages ongoing experimentation by targeting the various demographics that fall into a client's target market.
We must maintain Google's standards or have their badge removed. This ensures that a high standard of service is maintained no matter the date that Partner Status was achieved.