Tier 1 Hosting
MVI Hosting utilizes a Tier 1 data center to provide the highest quality hosting. There is only a handful of Tier 1 hosting facilities in the world. The Tier 1 facility which MVI Hosting uses is located several major internet backbones.
NAP of the Americas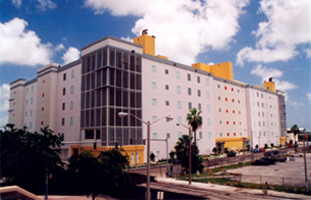 The Tier-1 status is determined by what carriers connect to the facility and the amount of traffic generated through their network.
It is a next-generation carrier-class facility, utilizing the most advanced networking standards in the world. The network architecture boasts as its core, an efficient high-speed parallel cross-point switch fabric. This fabric has a capacity of up to 178,000,000 packets per second of throughput. In addition, edge switches provide gigabit speed connectivity to the meshed 128 Gbps core chassis peering fabric.
Facilities such as this are reserved for companies that are concerned about the bandwidth and connectivity necessary to enable peace of mind when it comes to application availability. This level of service may come at a higher premium, but you cannot find a better place to host your application.
MVI Solutions  Hosting guarantees its customers piece of mind. We achieve this by providing you with quality servers, which deliver your content with speed and reliability. MVI utilizes the highest quality equipment made with the best components in the industry to give you steadfast reliability and speed.
Tier1 connectivity means a direct connection to the Internet Fibre Network Backbone that boasts a 100% uptime guarantee.